Host families
All our host families are carefully selected. Every family is visited to make sure the accommodation is suitable before any students are placed to stay with them. Each family is given guidelines as to what is expected from them to become a host family. Most of our host families are very experienced and have been hosting students for many years. They come from all walks of life but have one thing in common; they are caring and enjoy welcoming people from overseas into their homes to be part of their family.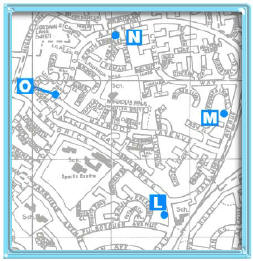 There are three different types of host family accommodation.
Full Board
Half Board
Bed and Breakfast
Groups are placed in different areas of the town, normally within ten minutes walking distance of each other and their coach pick up points. The pick up and drop of points are indicated on the Eastbourne street maps supplied to you using alphabetical letters. The letters being used by your group will show on your rooming lists that you will receive before your trip.
In addition to Host Family accommodation, we offer Guest House and Hotel accommodation. We use various hotels and guesthouses around the town, at affordable prices. Most of our hotels and guesthouses are within walking distance of the promenade, the pier and Eastbourne's town centre. Usually they are bed and breakfast only but some offer an evening meal if required.